Welcome to Scotland's Secret Bunker
VISIT SCOTLAND'S MOST EXCITING
SECRET

VISITOR ATTRACTION
An innocent looking farmhouse conceals the entrance to Scotland's best kept secret...
Come and see for yourself, Scotland's Secret Underground Nuclear Command Centre, near St Andrews.  Discover the twilight world of the Government Cold War and find what it beholds….from it's top secret Command Centre to dormitories, broadcasting studio and CND Room and learn how the elite survived the Cold War.
100ft underground with the entrance hidden in an unsuspecting farm house is RAF Troywood.  An "R3" style ROTOR bunker built by the RAF in 1953 in response to the threat of Nuclear War with the USSR.  Troywood is  24,000 sq feet of Command Centre incorporating the radar technology of the Cold War era,  dormitory, plotting rooms and mess, to name a few.
We welcome Individuals, Groups, FIT's, Incentive Groups and Coaches.

WHAT
SCOTLAND'S SECRET BUNKER

HAS TO OFFER
Our visitor attraction is open to the public from 1st February to 31st October. We welcome group bookings and school visits. Click here to find out Entry Prices, Opening Times, Accessibility, How to find the Secret Bunker and Where to Eat.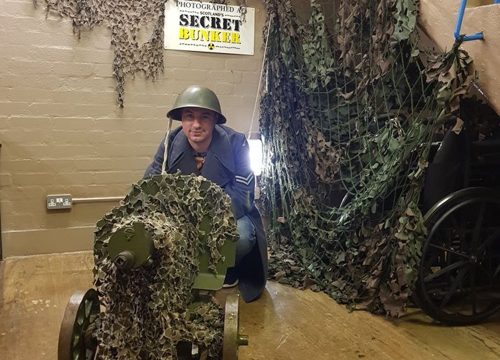 Open all year round for special events. Our unique location is a great idea for Special Occasions, Birthdays, Weddings, and Business Conferences, Corporate Dinners and Team Building Days.  Guests can even sleep over in our dormitories!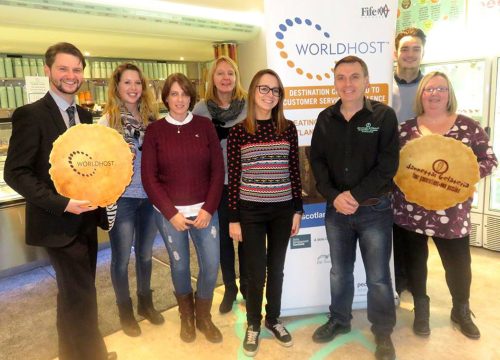 Find out what's happening at Scotland's Secret Bunker and join us for one our our fun and informative days.   Events are held throughout  the year, when you can join us to get a real feel for what military life at the bunker was like during the Cold War.
a
UNIQUE & AUTHENTIC

FILMING LOCATION
Scotland's Secret Bunker has been used to provide unique and authentic backdrops for numerous films and shows in the UK as well as overseas photo shoots and radio shows.  For details of how to hire Scotland's Secret Bunker for your filming location, please contact our special events team using the form below.  
hire our venue for any occasion
The Secret Bunker can be hired as a venue, day or night, for any occasion that you like including weddings, receptions, re-enactment days, corporate events, meetings and conferences.
contact our special events team
SCOTLAND'S SECRET BUNKER BLOG
Uncover little known facts in our blog and learn more about the history of the bunker.
WE CAN HOST YOUR EVENT ALL YEAR ROUND

PLEASE NOTE that there is no lift access available, so the Bunker is not suitable for wheelchair users due to stairs. However, if you can manage stairs, we do have wheelchairs available for use on each level. 
Our multi-lingual audio tours are available in English, Spanish, French, German and Chinese.  Advance booking recommended.
An enthusiasts Aladdin's Cave!  Buy Secret Bunker products, books, and Cold War memorabilia from our E-Store, or visit our shop during your visit.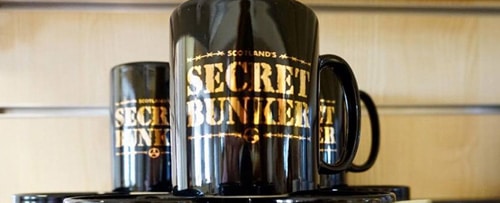 We've worked with Tourism Northern Ireland, VisitScotland, VisitEngland and VisitWales to develop a new UK-wide industry standard and consumer mark to provide confidence for visitors, communities and tourism businesses alike – as the sector works towards reopening.

The 'We're Good To Go' industry standard and supporting mark mean businesses across all sectors of the tourism industry in Scotland can demonstrate that they're adhering to the respective government and public health guidance, and have carried out a COVID-19 risk assessment to check they have the required processes and protocols in place.
For visitor groups of 10 or more, we offer discounted rates.  More info…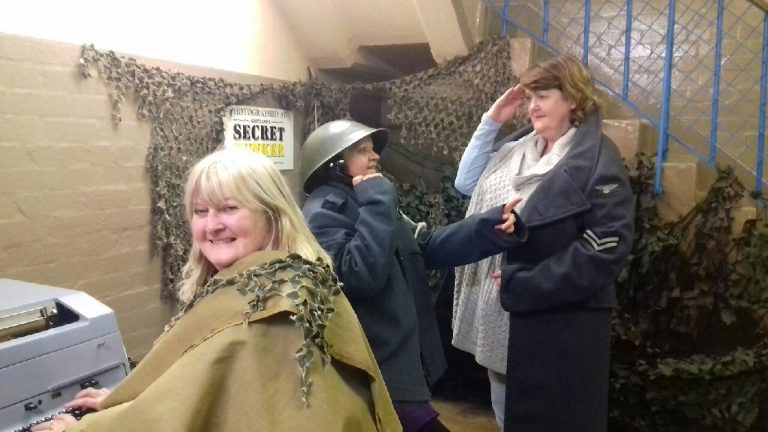 Our café is open 10am to 4pm serves a selection of hot and cold refreshments which you can enjoy whilst taking in the wartime memorabilia displays. 
Looking for a gift for a friend or relative?  Our Bunker vouchers are the perfect choice!  From time to time, we will also display special offers.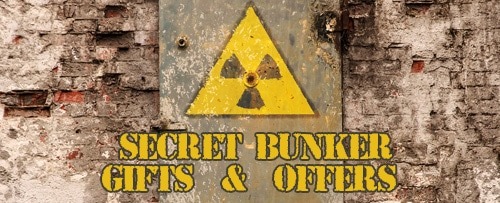 The Bunker is steeped in history and really is put together well as a visitor attraction to learn of the history.  Great insight into how the elite would have survived a nuclear fallout with most of the bunker remaining exactly as it was when it was first put together.
Craig Johnstone